My first day in Jupiter afforded me the opportunity to get a first hand look at some of the prospects we write about for the first time.  My first impressions are after the jump.
1.  Jason Motte needs another pitch.  His velocity is impressive, but he was hit pretty hard once hitters were able to time him.  Also, his mechanics look painful to me – look at the torque on this picture.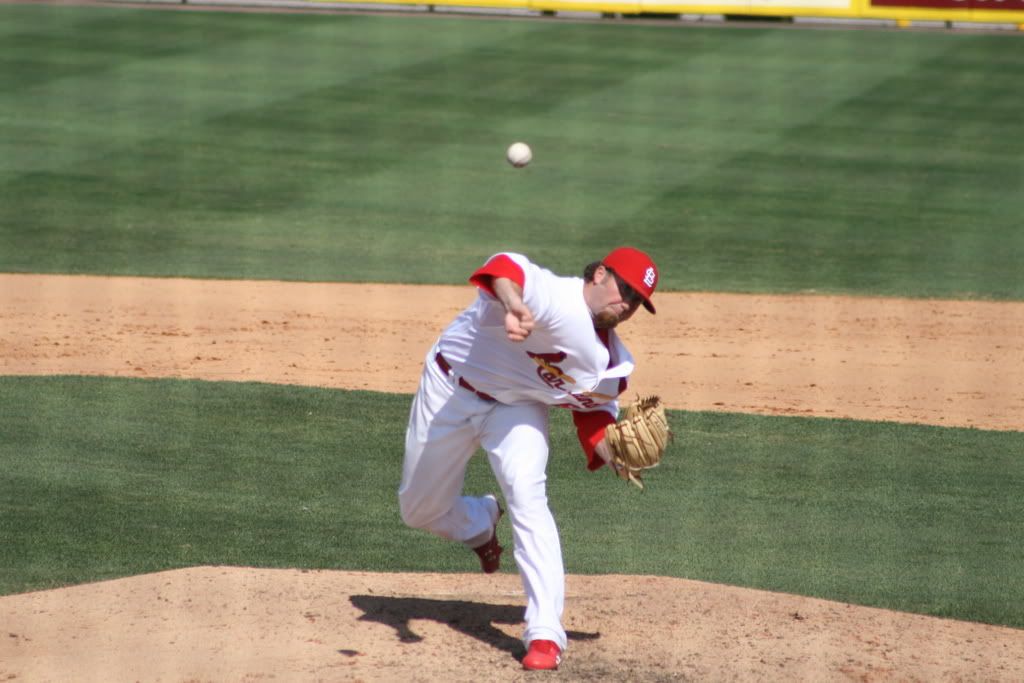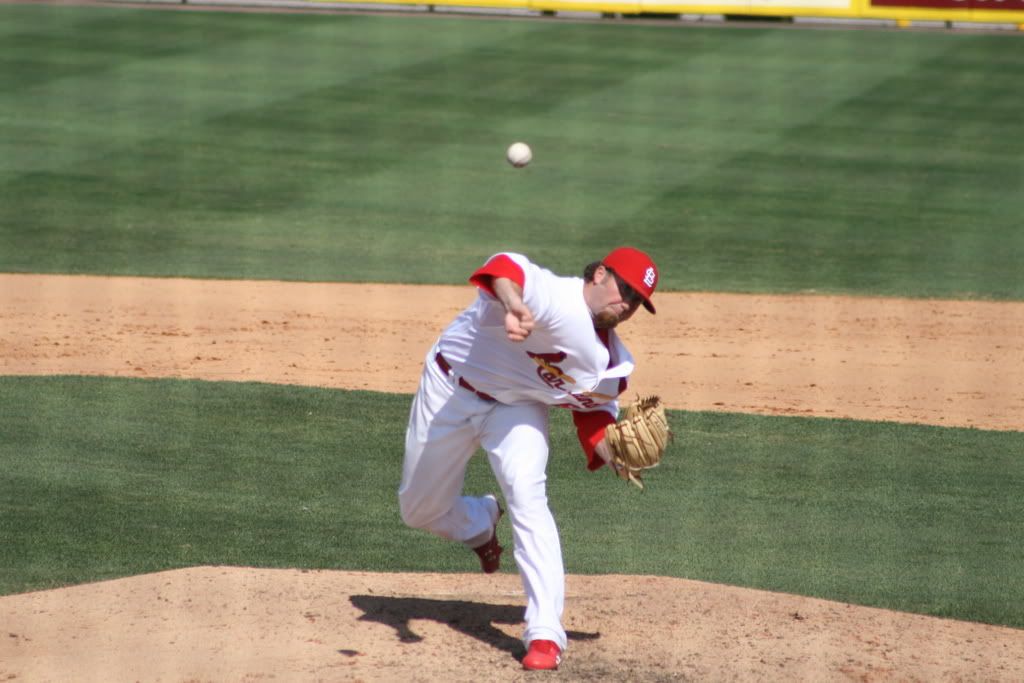 2.  Chris Perez is going to be a dominant reliever in the big leagues.  His numbers point to this conclusion, but seeing him in person drives the point home.  His fastball is special and his slider makes people look foolish.  His mechanics, in contrast to Motte's look pretty clean.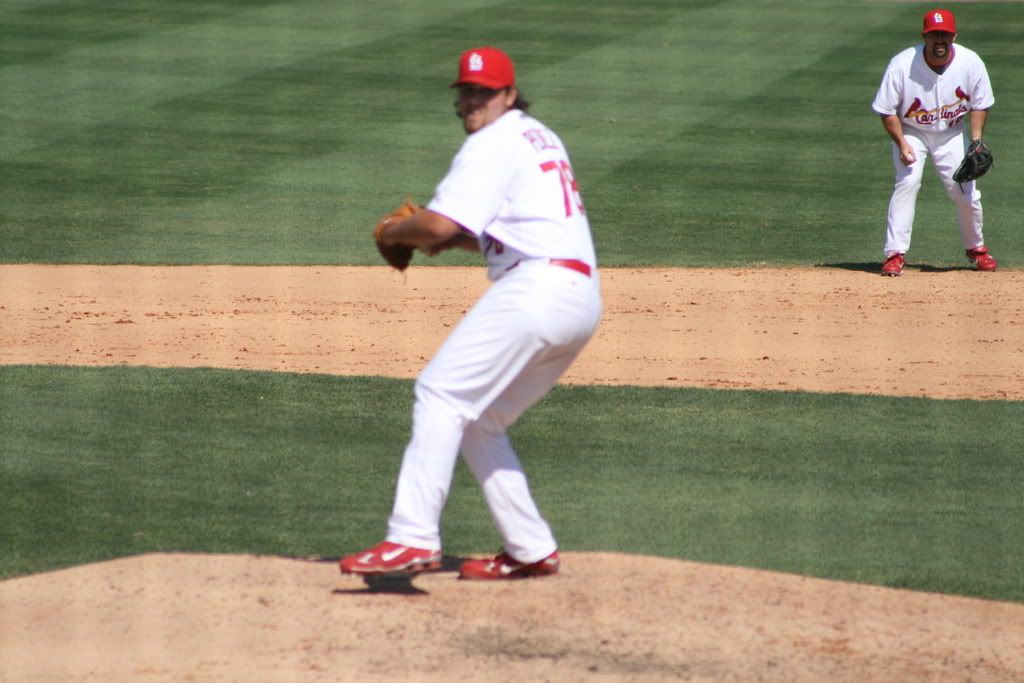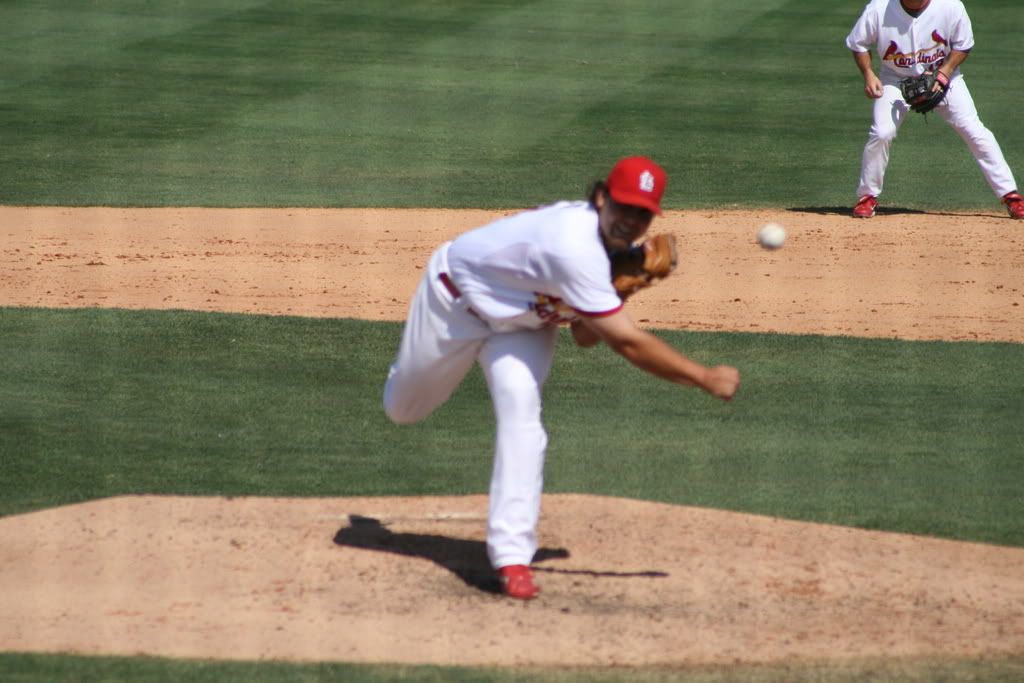 3.  Colby Rasmus… what more is there to be said?  He stroked a beautiful line drive on a 3-2 pitch when the game was on the line and he threw a runner out at the plate that was trying to score the game winning run in the tenth inning (it wasn't a flawless play – he bobbled the catch a bit and the throw was up the line, but it got the job done). 
4.  Joe Mather is going to make the team.  It seems to me from the playing time given out recently that Mather is going to play the "Scott Spezio" role for the Cardinals this season.  He looks like he is comfortable on the team and he has been producing lately.  Here's a decent picture of the follow through on his swing.
5.  Non-Cardinals impression: Fernando Martinez is the real deal.  He looked great in his two at bats, turning around a Jason Motte fastball for a double down the right field line his second time up.
I am not travelling to Vero Beach tomorrow to see the Cardinals and Dodgers, but I will be in Port St. Lucie on Saturday.