My week at Spring Training is over, but my sunburn should last another week or so. I wasn't able to post as often as I would have liked due to my computer situation (borrowed) and my schedule (Mrs. roarke). Regardless, I have several hundred pictures of various Cardinals players and prospects – I'll post some with my impressions after the jump.
As everyone now knows, the Cardinals top prospect, Colby Rasmus, is ready for prime time. He impressed everyone that saw him in Jupiter and I feel pretty confident in saying that his (temporary) demotion is due to the financial realities of baseball in 2008 rather than any testiment to his readiness to play against major league caliber opponents. Here is a nice two picture sequence of Colby batting – a good job of taking the pitch right back where it came from against the Mets.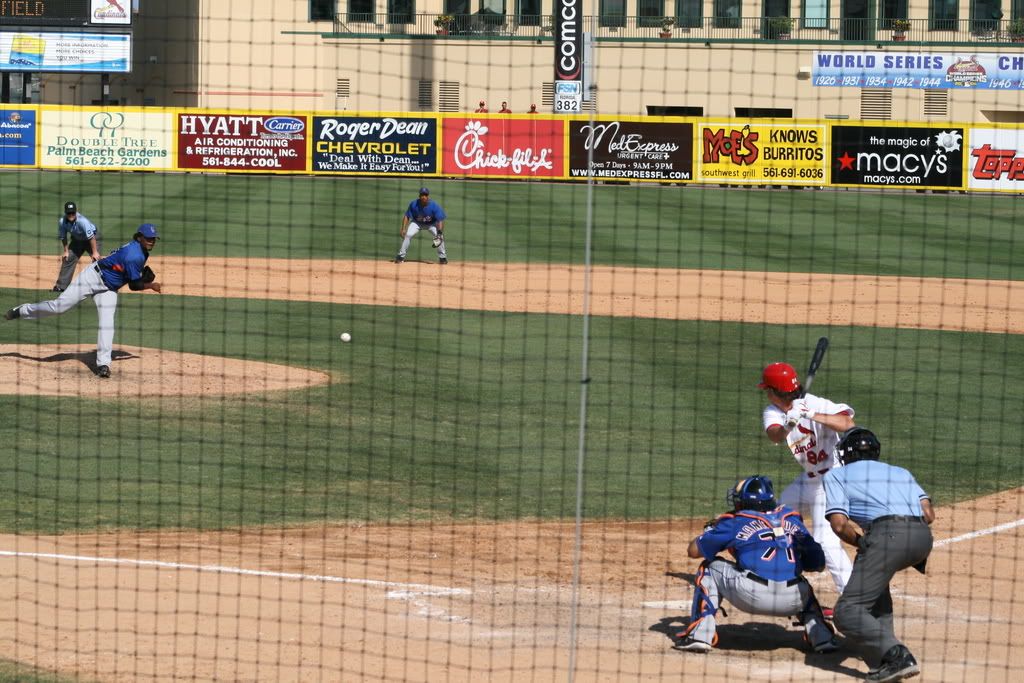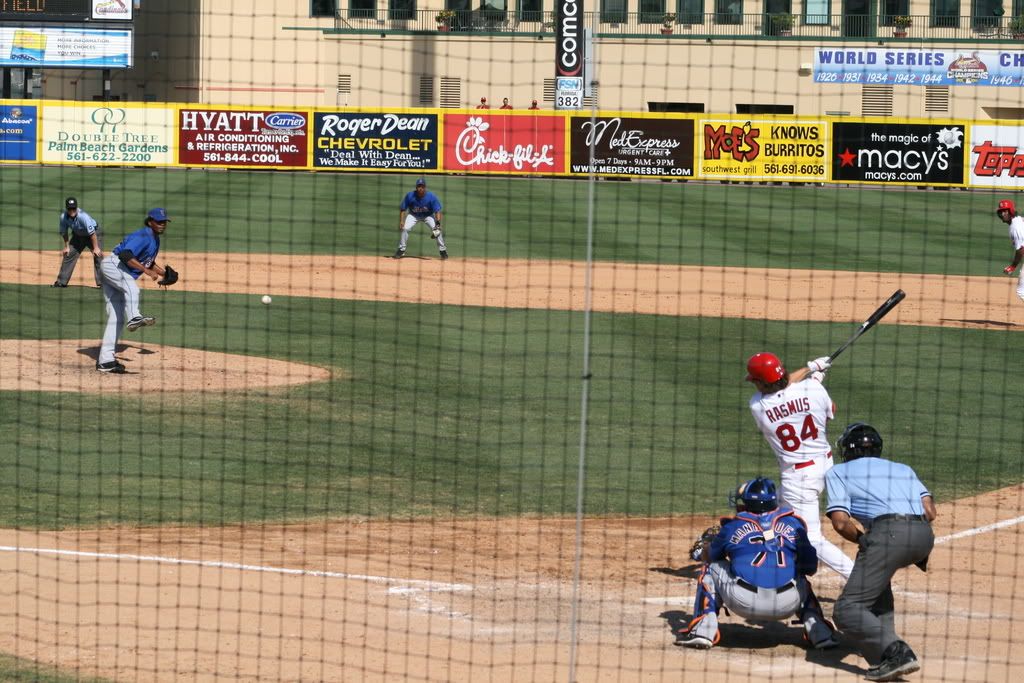 The other prospect that impressed everyone was Joe Mather. I boldly declared that Joe would make the big league club after my first two days in Jupiter. I was wrong, but I don't think I'm the only one that was disappointed. It was interesting to me how Colby and Joe hung out together the whole time that they were up with the big club. Here they are before a game discussing a different kind of swing (is it possible that Joe bats righthanded and plays golf lefthanded?):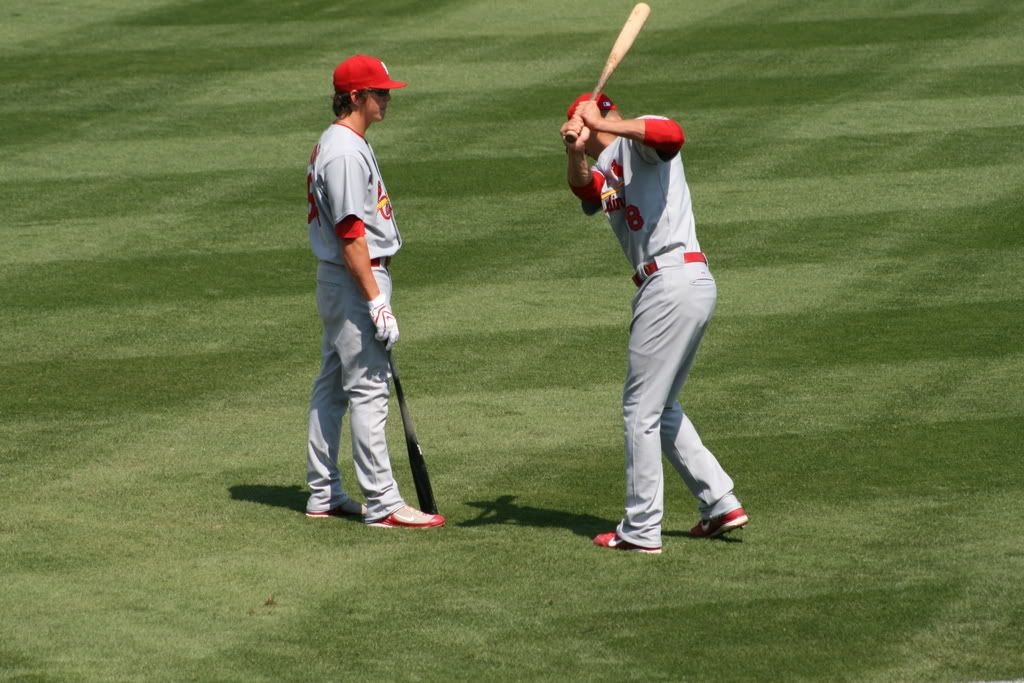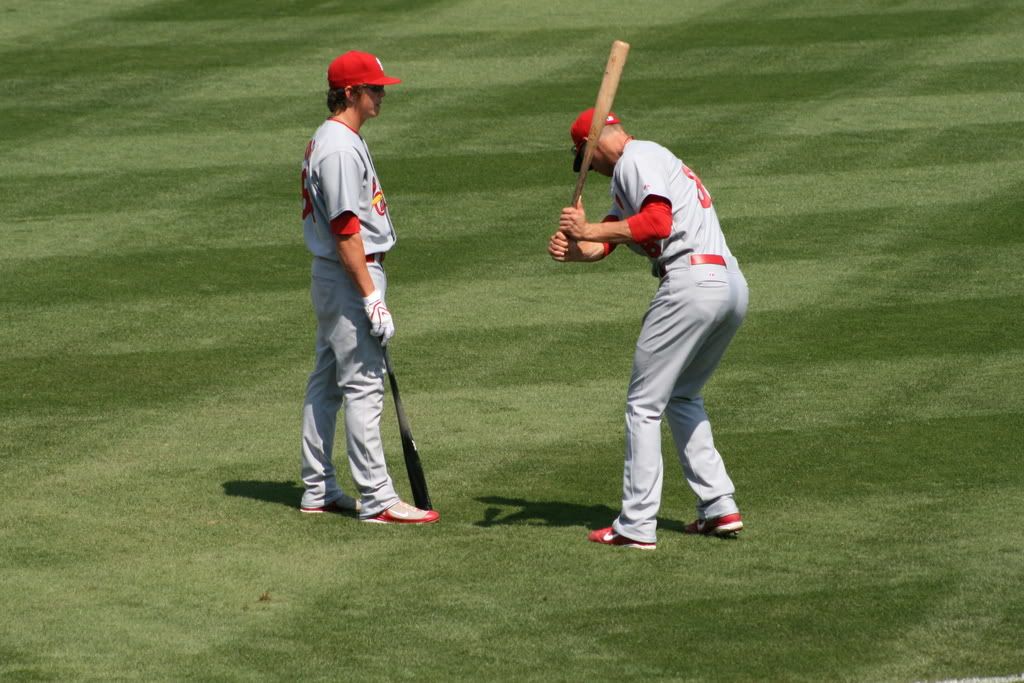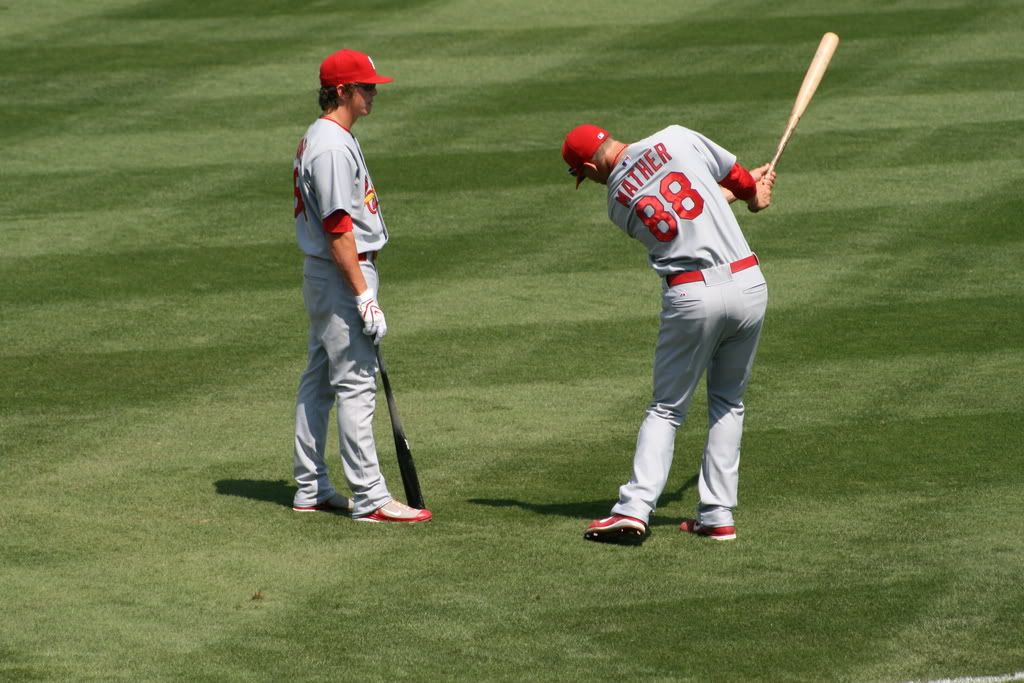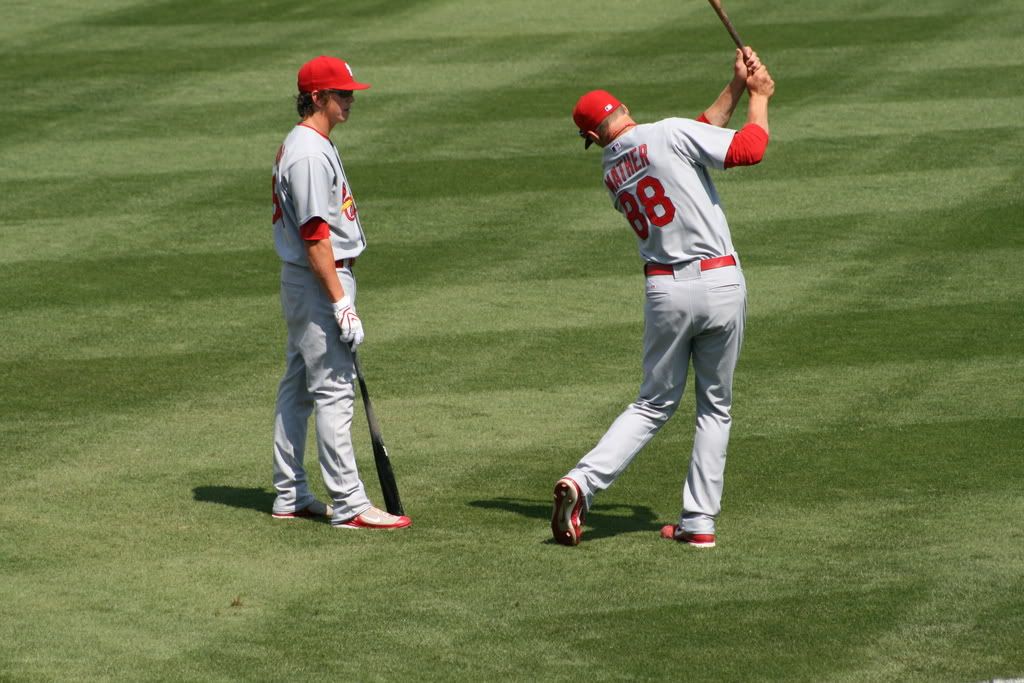 They are gone for now, but they'll be back soon.
My favorite pitcher to watch was Chris Perez. He was dominant almost every time he went out there (his second inning against Baltimore on Wednesday was the exception). I think it might be best for Chris to start the year as the closer in Memphis because I think I'd rather he got regular innings instead of irregular usage at the big league level. There is no doubt, however, that he can get big league hitters out. He might be the most impressive player I saw (non-Pujols division), Colby included. Here is a picture of Chris just prior to release and another of him (not really) auditioning for another job.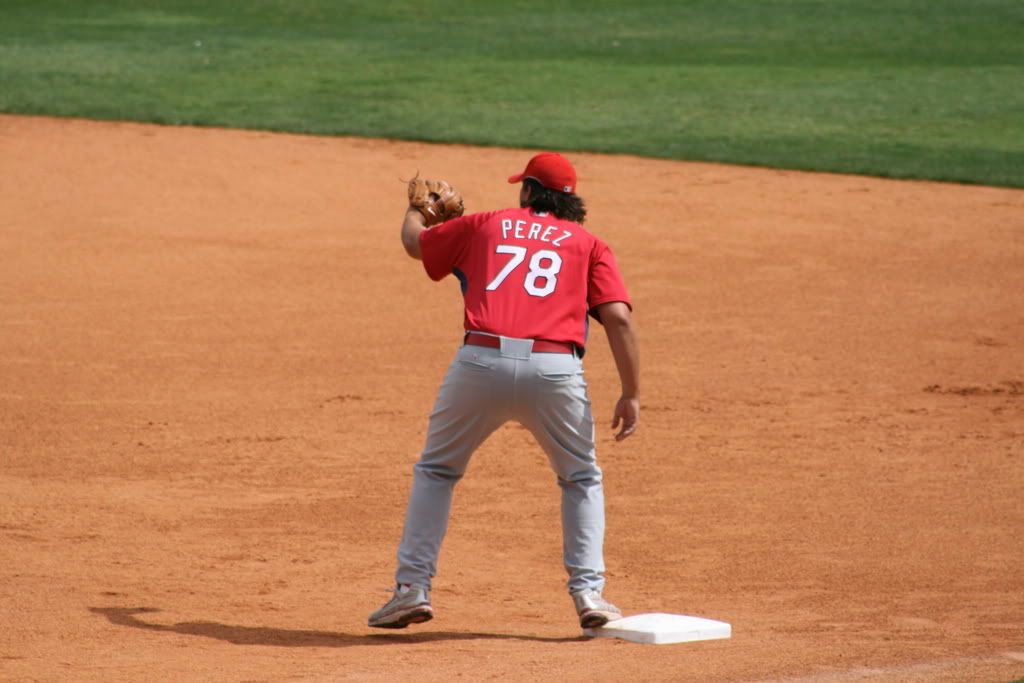 Finally, these last two pictures are more for Erik's benefit than anything else. So, with no further ado, here are Carlos Pupo and Amaury Marti: